Family Style Restaurant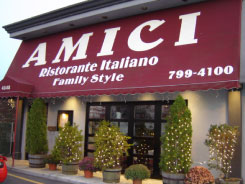 "To encounter a friend is always a joy," is the message at Amici. You will feel like a friend at this warm and inviting family style Italian restaurant. The friendly greeting from co-owner Francesco Iacono is genuine and so are the dishes his father Pasquale Iacono creates. We pay close attention to details that result in fine quality dishes. We take great pride in our cooking and service.





JOIN OUR BIRTHDAY & ANNIVERSARY CLUB!
Receive a Special Gift on your Special Day



Great Italian Cuisine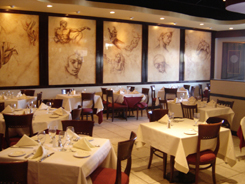 At Amici, some specialties include very light and fluffy gnocchi in a light tomato sauce with bits of mozzarella cheese; eggplant del Monaco, homemade black linguine in Pasquale's famous marinara sauce, and an Amici origianl chicken arrolato. But it doesn't stop there! Desserts are heavenly including a moist Italian cheesecake, tart and sweet mixed berry pie and creamy tiramisu.

The Perfect Ambiance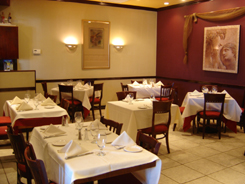 A dramatic Leonardo DaVinci style mural decorates a large wall in in the burgundy dining room. Families are welcomed at this casual place that exudes a Manhattan sophistication. Amici has the perfect combination for enjoyment; elegant, comfortable ambiance, huge portions of great food at reasonable prices, and genuine, friendly hospitality and service.

At Amici we also cater private parties on & off premise, we offer take out, handicap accessible and valet parking on the weekends.

cheap nfl jerseys